Elva Johnson, experienced traveller, shares her travel and packing tips with us.
Elva Tips for Travelling:
Don't limit yourself, but also stay within your abilities.
Mobility isn't an issue for travelling nowadays as there are so many facilities available.
Travel insurance is a must have for anyone travelling.
Don't put it off, don't be afraid to step out of your comfort zone and just go for it!
Elva Tips for Packing:
Don't pack too much.
Choose clothes that you can mix and match and layer.
Choose clothes that you can either dress up or dress down, with the accessories you choose to wear with it, such as jewellery or scarves.
Elva takes 1 pair of jeans, 1 pair of black pants and 1 pair of white pants. Then she uses her tops to change and layer with the pants to dress them up or down dependant on the occasion.
Only take 3 pairs of shoes, plus a pair of thongs. Too many shoes become a big problem to pack.
The secret of packing is rolling your clothes, click here to see how Elva does it.
Travel cubes are Elva's go to and she wouldn't travel without them. She uses them to separate her clothes, so one cube has pants, another has tops etc.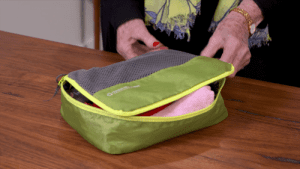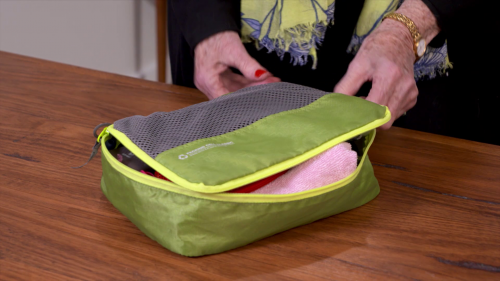 Elva's Tips for Carry-on Luggage:
Pack a spare set of clothing in your carry-on luggage.
Use a packing cube in your carry on luggage to pack all your 'odds and ends' in.
Remember to pack your battery pack in your carry-on luggage; as it cannot be packed in your checked luggage.
Include your phone, kindle or tablet, toiletries, spare luggage lock, sleeping mask, ear plugs, several spare cords, international power connectors, cloth, face wipes, etc.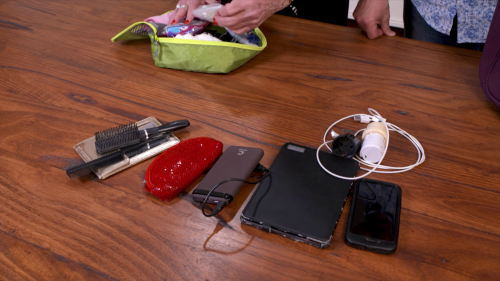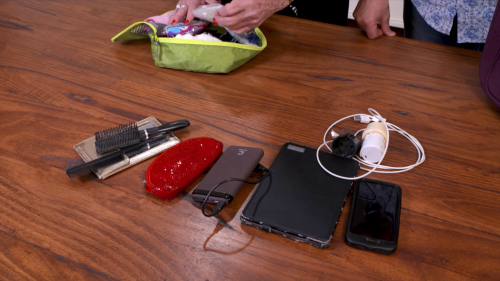 Finally it's a good idea to tie a piece of coloured ribbon to your luggage and carry-on luggage so that it is easily identifiable.
To see Elva's packing tip videos visit COTA Insurance on You Tube.
To learn more and get a quote on COTA Travel insurance please click here.
Insurance and Membership Services Limited ABN 59 057 159 743, AR No 246235 trading as COTA Insurance, is an authorised representative of nib Travel Services Pty Limited ABN 81 115 932 173, AFS Licence No. 308461 and only provides general advice which means you should consider if it is suitable for your needs.  Before deciding to purchase the product, please read the Product Disclosure Statement available at https://cota.we.com.au/.  This insurance is underwritten by XL Insurance company SE, Australia branch (ABN 36 083 570 441).