With such increased popularity in cruising re-emerging, there has also been increased interest in retiring on cruise ships. The idea has arisen from the daily cost of a cruising holiday and its comparison to daily retirement living, in say a retirement village.  There are more cases emerging where retirees have chosen to cruise rather than moving immediately into a retirement living situation. There are also examples where it has been shown to be a cheaper option.  However, there are many other factors to consider other than price:
The size of the cruise cabin living versus land living space.
If you have pets, are they allowed?
Costs for on board medical services / specialised care if needed.
Length of cruise(s).
Port visits – time, costs, and destinations.
Facilities onboard versus retirement home living options.
Will you be buying (or leasing) a cabin on a cruise liner and for what period? Or will you be doing back to back cruises? If you choose back to back cruises, are there times that you will have living expenses in between?
Probably the best way to ascertain whether cruise retirement is for you is to weigh up the pros and cons. Here are some to consider:
PROS:
You get to travel the world, without moving your belongings to do so.
Your meals are all cooked for you, as part of the cruise.
Minimal other chores, such as cleaning, food shopping, property upkeep and maintenance
A great social environment with like-minded people.
Daily onboard activities, tours, classes, and events.
Cruise inclusions, such as specific dining, wifi and sometimes laundry services.
CONS:
Limited living space and privacy and possibly crowds onboard.
No flexibility or control over your own itinerary, destinations, and length of stays.
Limited and possibly costly laundry facilities.
Limited dining and shopping facilities.
Traffic and noise at busy port terminals.
Destination excursions can be costly.
Expensive medical care or lack of specialised care.
Difficult to see family and friends.
Costs of short-term accommodation between cruises and any flights between departure ports.
Maybe cruising as retirement is a great compromise for cost of living and the early retirement years when you are active and more interested in the lifestyle that a cruise provides. However, after some time, the lifestyle may lose its shine and retirees may miss some of the simple pleasures of land living and maybe even miss their family and friends. Everyone is different, but the opportunities are there!
Check out this podcast with Quentin from Australian Traveller Magazine sharing his thoughts, advice and tips for living on a cruise. Click the podcast image.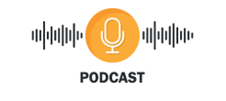 Sources:
https://cruisepassenger.com.au/tips-advice/how-you-can-retire-on-a-cruise-ship/
https://www.ctvnews.ca/business/would-it-really-be-more-affordable-to-retire-on-a-cruise-ship-1.6346028
https://www.financestrategists.com/retirement-planning/retiring-on-a-cruise-ship/
https://linkprotect.cudasvc.com/url?a=https%3a%2f%2flistnr.com%2fpodcasts%2ftriple-m-night-shift%2fepisodes%2fcould-you-live-on-a-cruise-ship-for-three-years%3futm_source%3dlistnr%26utm_medium%3dapp%26utm_campaign%3dinternal_share%26utm_content%3dd722ac62-ac83-40f4-bd26-ac92000acb1b%3ba72227c7-a39f-4cfe-9eeb-b06f013b4552&c=E,1,cTwp8qZUquafSWKOWnXDmtUpeI-0QS4Iik95_HFIb2Pdu4awHPyicPhmIUoHz3h6k1tJtahf0d2hDoWo9ahBE802v1LIZNLovVdpFrFLs3JDi_ckpg,,&typo=1